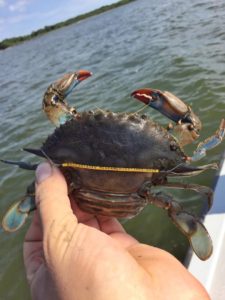 As part of a collaborative study with the NYSDEC, Peconic Baykeeper is setting crab pots this summer in the Peconic and South Shore bays. We are specifically tagging spawning female blue crabs so that their movements may be studied throughout the season as the waters warm.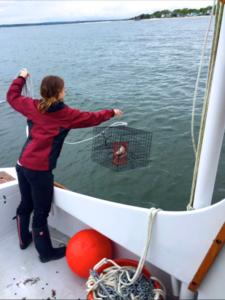 Throughout the winter, blue crabs bury in the mud and slow their bodies down to conserve energy. As waters warm in late spring, the crabs move in to brackish (mix of fresh and salt) water to lay eggs. As the overall yearly temperatures of our waters warm, we may see a change in this seasonal movement.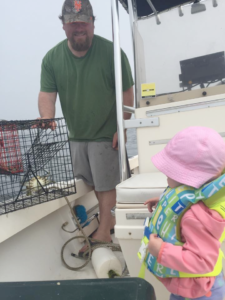 For more information on this project, and what to do if you recapture a tagged crab, visit the NYS Department of Environmental Conservation website.