When: Thursday June 1st 5:30pm to 8:pm
Where:62300 Main rd. Southold, NY 11971 – Port of Egypt Marine, Located behind Allure Restaurant. Look for the "OPEN" sign!
Join Peconic Baykeeper at the UpSculpt Studio for an evening at the intersection of art and conservation! The evening will start at 5:30 with a welcome and wine and cheese will be served before starting workshop promptly at 6:00pm to give students a full two hours to complete their up cycled creations!
Enjoy a workshop at the UpSculpt Studio and campus, located on a beautiful North Fork waterfront.  Learn about the importance of upcycling while creating your own sustainable wreath from 100% marine debris.
Why make a wreath? The circle represents a cycle. Plastic cycles in our natural environments forever, creating a permanent issue to confront. We also use the circle to symbolize hope and coming together to find sustainable solutions. Finding these solutions takes creativity.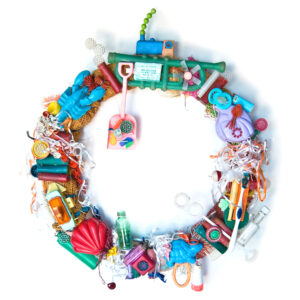 UpSculpting brings us together to have fun creating beautiful art while exploring a brighter, cleaner future. An added bonus, UpSculpt wreaths look great year round!
UpSculpt was founded by North Fork artist Cindy Pease Roe with the mission to empower action against the crisis of plastic pollution by engaging the public through art, science, and educational workshops.
This workshop will be led by local artist Bri Sander, UpSculpt's Director of Education and Community Outreach.
IG: @upsculpt
Website: upsculpt.com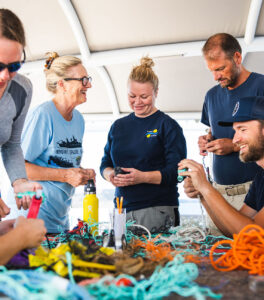 Tickets for this workshop are $75.00 and can be purchased below, there are a limited amount of seats in this workshop get yours today!
Please select your "quantity" of tickets before then "Click Here to Buy Tickets". Thank you!