Educational Programs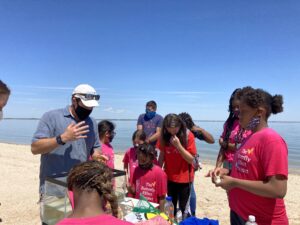 Protecting our water is a community effort and education key to inspiring the next generation of clean water stewards. Peconic Baykeeper works with local groups to educate the public about our local ecosystems, the importance of water quality for our environment and our economy, and how we can preserve this valuable natural resource.
In 2017, PBK expanded our education programs across Long Island to inspire the next generation of clean water advocates. PBK's involvement in the "Day in the Life of" program helped reach over 2,500 island-wide, including our spearheading of two brand new "Day in the Life of" programs: Forge River and Fire Island! This program combines sampling in the field with classroom analysis and has been a great way to connect students to their respective watersheds.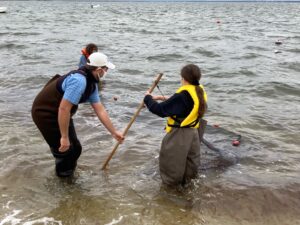 Other programs include:
To date, PBK has worked with the following types of groups:
We're always looking for new ways to spread the word about the importance of safe, clean water! To schedule an event with us, contact our office at (631) 653-4804 or info@peconicbaykeeper.org.
---
---